Hot Tubs Golden Valley, MN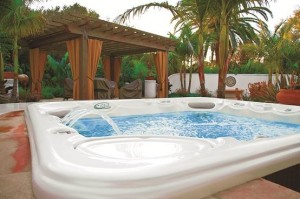 Welcome! We are Hot Spring Spas & Saunas, the only place for the very best hot tubs! We are proud to offer a premier selection of Hot Spring Spas including Limelight and Hot Spot and we're convinced you'll find exactly what you need at the best price!
With showrooms in Minneapolis, Des Moines, Plymouth, Carroll, Lake Elmo and Arnold's Park, it's easy to view our spectacular product line conveniently.
Each showroom has an impressive selection of both new Hot Spring Spas and gently used hot tubs. Be sure to browse our wide selection and one of our professional and knowledgeable team members will be more than happy to assist you in finding the perfect hot tub. Or, you can always visit us online.
The World's Best Hot Tub!
Ever wonder why Hot Springs Spas is a leader in hot tubs? One reason is the fact that we only provide the highest quality, best performing product in the industry. Aside from being energy efficient, our hot tubs are packed with innovative features and look great. We're pleased to have a wide stock available including Hot Spring Spas, Limelight Hot Tubs and Hot Spot Spas.
Finnleo Saunas
Finnleo Saunas are amazing for both Far-Infrared Saunas and Traditional Finish Saunas. We keep the full line of Finnleo saunas in stock. And that means from De Moines to Carroll, Lake Elmo, Minnetonka, Arnolds Park and surrounding areas, you won't find more anywhere.
You're Satisfaction is Our Goal
We're proud to have the best guarantee in the industry and that's great news for you. If you purchase a new sauna or spa from any of our showroom locations- you're satisfaction is guaranteed.
Call Us Today! 651-731-9745